Bath
Clean water in, dirty water out. Keep baby clean and comfortable with the 4moms cleanwater tub.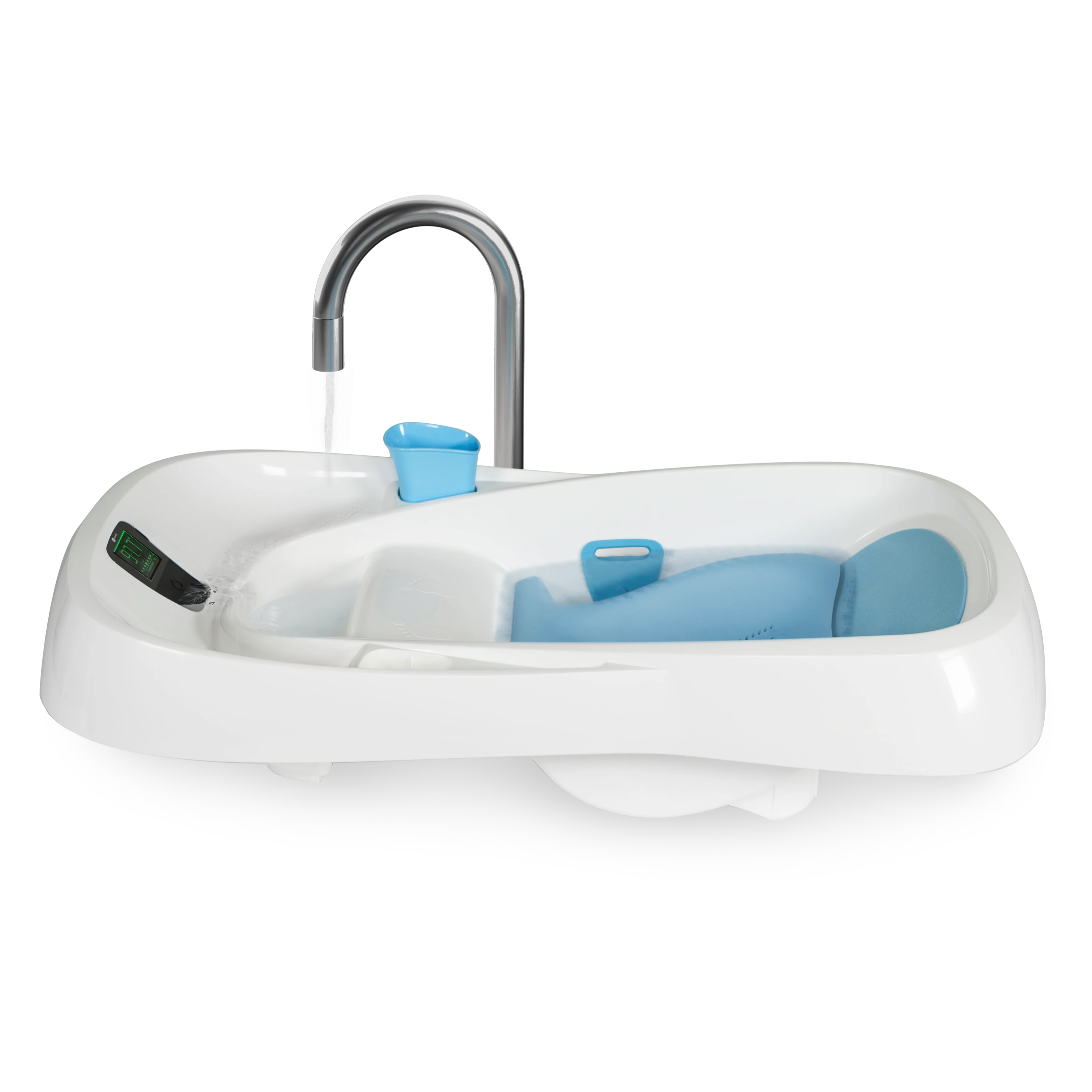 cleanwater™ tub
Clean water flows in, while dirty water flows out. Plus, the digital thermometer ensures baby is always clean and comfortable.
Why You Need a Baby Bathtub
Giving your baby a bath can be a wonderful bonding experience. The best infant bathtubs transition easily from sink to tub, are easy to clean, and even have built-in thermometers to ensure water is the perfect temperature. A newborn baby bathtub will also be able to provide a sense of ease when bathing your baby, taking the guesswork and stress out of the experience. Read our tips for a stress-free tub time here.
What To Look For in a Baby BathTub
When shopping for a baby bathtub, be sure to look for safety features like a portable and supportive design, smooth edges, and BPA-free materials. A few other factors to consider are water temperature regulation, clean water flow, and a design that grows with your newborn baby. Read more about what to look for in your newborn bathtub here.
A 4moms® Bathtub for Your Family
Our products are designed with your needs in mind. The Cleanwater™ Tub features a unique design for a constant flow of clean water for baby, plus a color-coded digital thermometer that helps make bath time as easy as can be! Focus on the bonding experience with your little one and let us help with the rest.