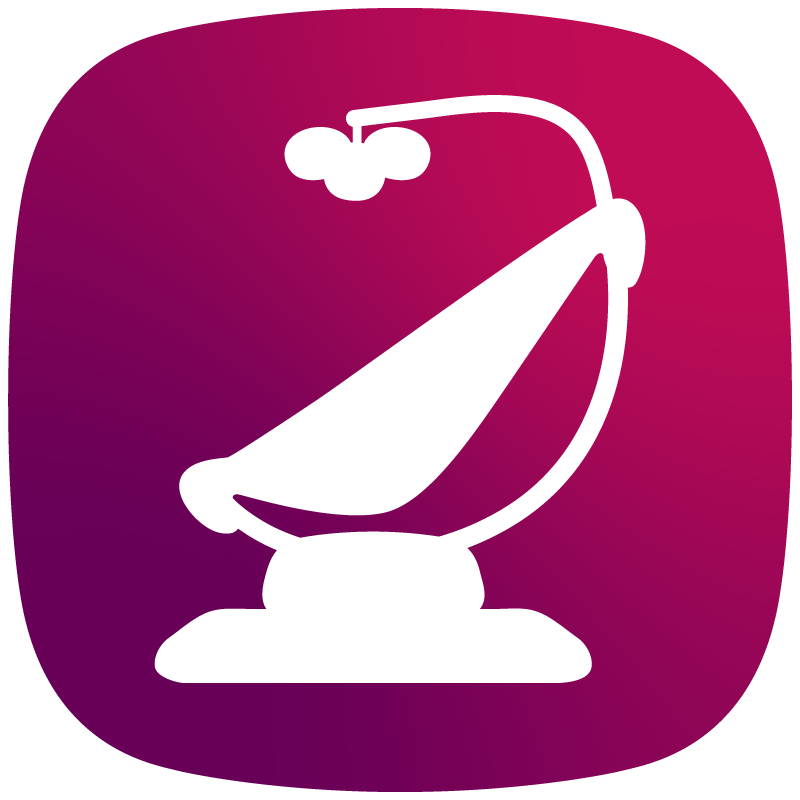 The Magic of the MamaRoo
Why does the MamaRoo® Multi-Motion Baby Swing™ fit so perfectly in the NICU? Because doctors and nurses have told us that its motions are transformational in comforting newborns.
Its motions mimic the natural rhythms and movements of parents to become the most familiar space to safely put baby down when they can't be in your arms. And many of its amazing features lend itself to use for babies in the NICU and other hospital settings.
(Disclaimer: The MamaRoo Multi-Motion Baby Swing is not a medical device.)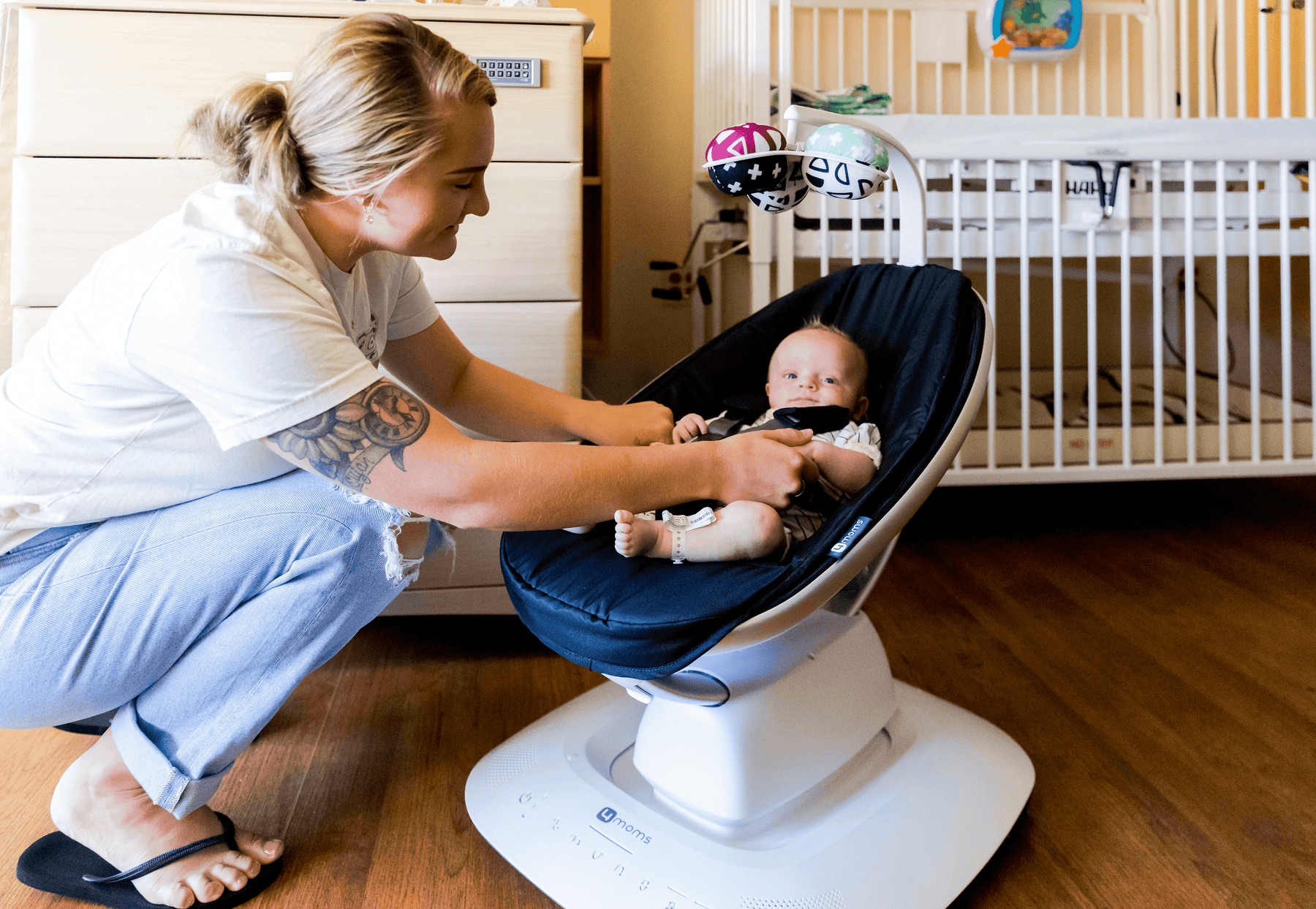 MOTION
The natural, parent-inspired motions promote longer periods of comfort and calm, giving parents and caregivers some respite.
SEAT
The open design of the MamaRoo seat allows newborns to sit comfortably while connected to monitors and other hospital equipment.  The seat can be stationary, allowing for safe placement and removal of an infant. Seats and accessories are fully removable and machine-washable.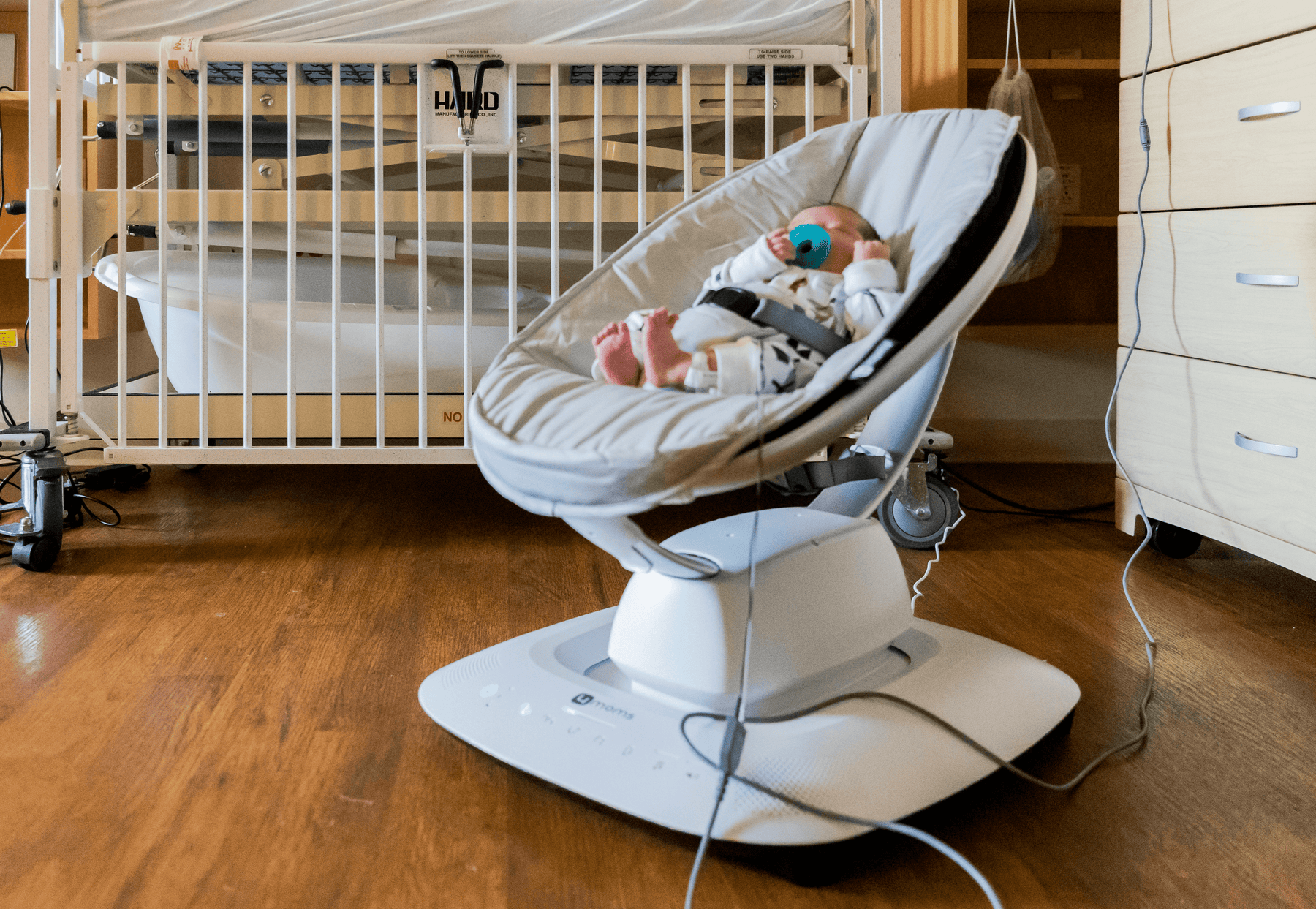 RECLINE
The MamaRoo adjusts to a range of recline positions to accommodate various needs.​
DESIGN
The MamaRoo has a small footprint, making it ideal for smaller spaces with limited storage. It is lightweight and can easily be moved.  It plugs in, so batteries are not required.
Hear It From the Experts
Dr. Padbury,
Pediatrician-in-Chief Women & Infants Hospital of Rhode Island
"The MamaRoo provides a bouncing and swaying motion, which is comforting and provides longer periods of calm. This helps our fragile and recovering infants so they can devote their energy to healing and growing."
---
Debbie D., RN
"I placed a fussy and inconsolable infant into the MamaRoo and they were instantly calmed just by starting the swing! The MamaRoo is a wonderful option when an infant just wants to be held while we need to be providing care to other patients."
---
Becky R., PT, DPT
"The MamaRoo has been extremely helpful by providing the vestibular input our babies need. The MamaRoo also is used for our near-term or term infants who need developmentally appropriate stimuli."